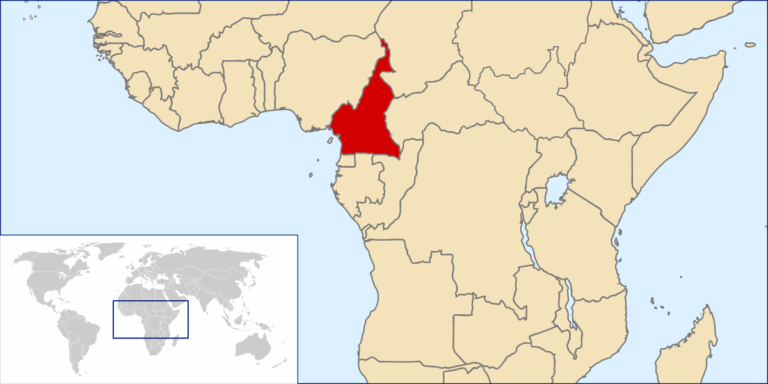 The history of the Grace Church in Cameroon is steeped in partnerships. Partnerships between native Grace Believers and various Grace organizations in the United States. In the late 1960s, God called one man in the Southwest region of Cameroon and set him apart for the dissemination of the Gospel of God's Grace in Cameroon and beyond. That man was the late Revd. Dr. Lawrence N. Asong. The LORD used a gospel tract to connect Dr. Lawrence to the Gospel of Grace. In the late 1960s, Dr. Lawrence came across a tract entitled "If your hand leads you to sin, cut it off". He was so fascinated by the content of the tract that he wrote to the publishers. The publishers then shared with him the address of Prison Mission Association (PMA), a grace organization in the USA that focuses on sharing Christ in prisons through Bible Correspondence courses. Joe B. Mason was President and Ken W. Parker was Associate President.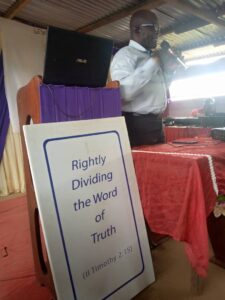 Dr. Lawrence wrote to PMA and soon after took PMA's courses. Struck by its content and power, Dr. Lawrence began to distribute the courses with others. When PMA saw how diligent he was in reaching out to many through their courses, Ken Parker visited Cameroon in 1972 and established a PMA office in Kumba, with Dr. Lawrence as African Director of PMA. For 30 years, until his death in 2002, Dr. Lawrence ministered to countless prisoners and anyone who desired to take the PMA lessons all over English-speaking African countries. One of his students in Kenya would later start the Grace Church in Kenya. Revd. Kennedy Simtowe, a Grace Ministries International (GMI) missionary from Tanzania, learned a lot about the Gospel of God's Grace through the ministry of Dr. Lawrence.
As many people in Cameroon took the PMA courses and came to love the Gospel of God's Grace, they requested for more opportunities to grow in their knowledge of God's grace. Dr. Lawrence then began to hold regular Bible Studies and Seminars in Kumba. The interest was overwhelming. In 1994, he gathered a core group of people and began Grace Mission Cameroon, which later became the Grace Church in Cameroon in 2003. Under the leadership of Dr. Lawrence, many Grace Churches were planted in many villages in the Southwest region of Cameroon. In 1997, Dr. Lawrence started Grace Bible School in Kumba with the help of Revd. Vernon Anderson, a Things to Come missionary. A brief partnership between Grace Mission Cameroon and Things to Come developed but ended in 1999 when the Vernon family left the country. The Bible School continued to train leaders for the many Grace Churches that existed at the time.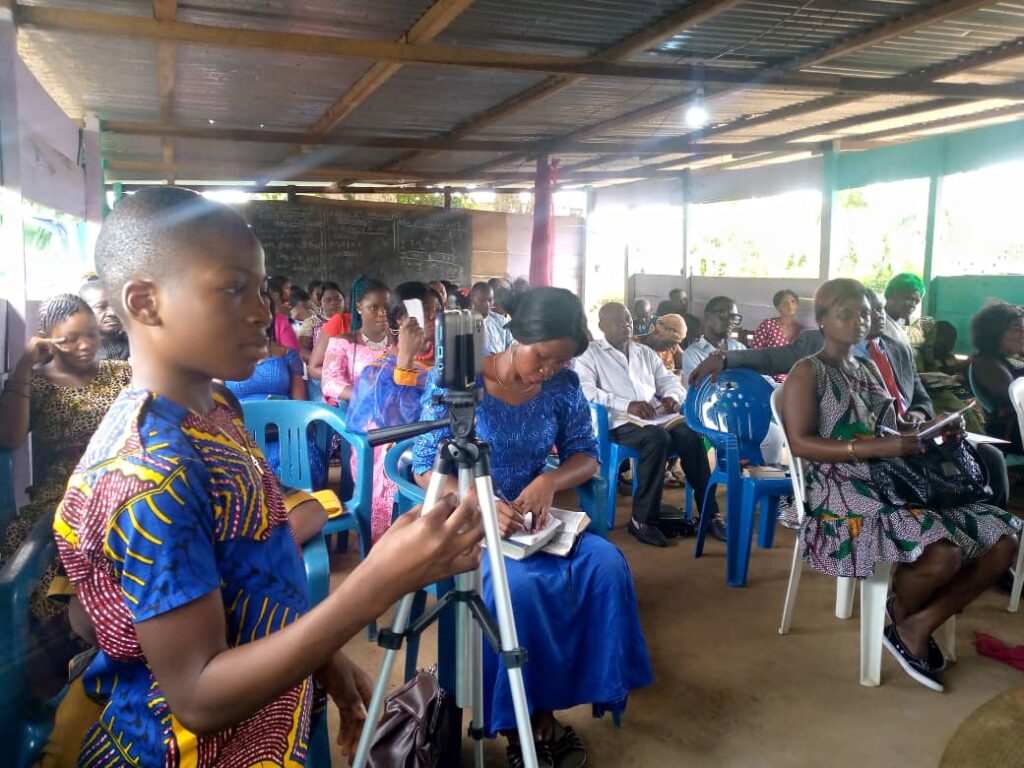 On February 08, 2002, Dr. Lawrence was called home to be with the LORD through a motor accident. The leadership of Grace Mission Cameroon passed to Revd. Ngum Martin. Dr. Lawrence's son, Revd. Joseph Asong (currently a GMI Missionary in Malawi) was a University student at the time. He left school in answer to God's call and joined Grace Mission Pastors to continue the work his father had started. Working as the Secretary of the Church and collaborating with the new leadership, Joseph helped to establish a new partnership between Grace Mission Cameroon and Grace Ministries International in 2003. GMI then advised Grace Mission Cameroon to change its name to Grace Church in Cameroon to align with other Grace Churches on the continent of Africa.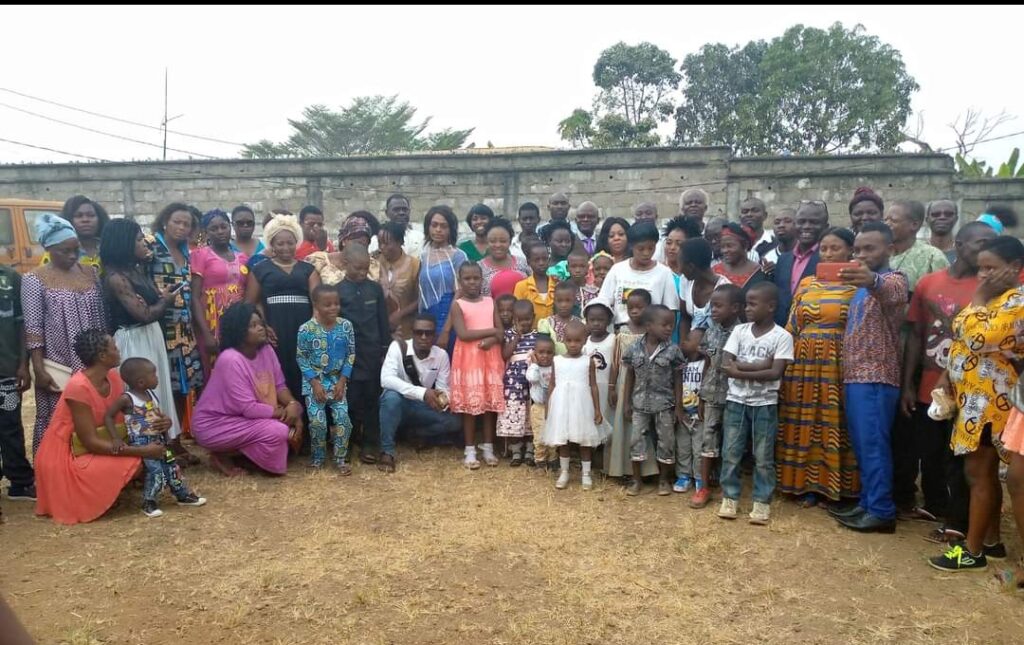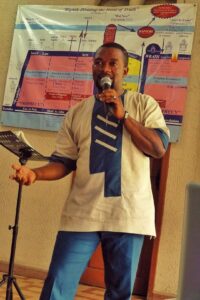 GMI has never been able to send a missionary to Cameroon but maintained the Grace Church in Cameroon as an affiliated field. Due to a lack of resources and capacity, the Grace in Cameroon suffered a steady decline under successive leadership. In 2010, the leadership of the ministry passed to Revd. Bali Jacob, who, along with a few other faithful men and women such as Revd. Chah Joseph, have weathered storms and have kept the vision of the Grace Church in Cameroon alive. Today, the Grace Church in Cameroon runs the main local church in Kumba and a few smaller churches around Kumba. Preaching points in Limbe, Buea and Bamenda. They also operate a Nursery and Primary School in Kumba. They have acquired land in the eastern part of Kumba and look forward to developing it as their headquarters. As a new partnership with Grace Beyond Borders is taking off, Revd. Bali Jacob and his leadership team are optimistic that the LORD will use the partnership to plant more Grace Churches, revive Cameroon Grace Bible Institute, and raise the Grace Church in Cameroon in such a way that it will become a positive force of transformation throughout the nation of Cameroon.